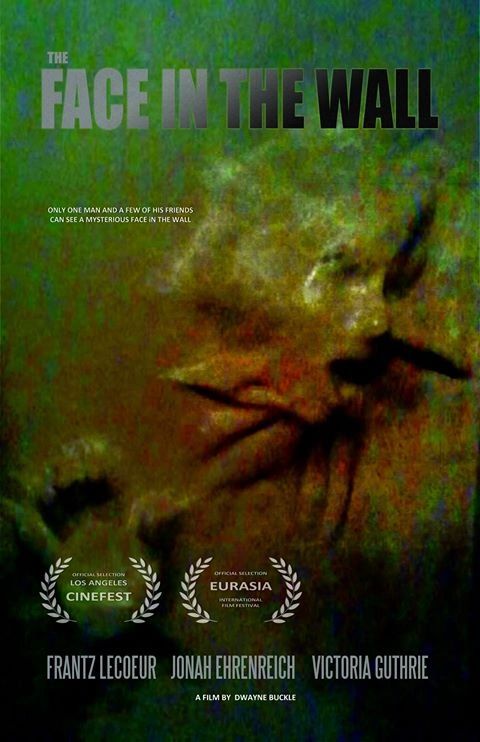 The Face In The Wall
https://www.amazon.com/Face-Wall-Jonah-Ehrenreich/dp/B07286Y6TG/
Calvin Jessup is a freelance camera man working on a low budget video production with director Bruce Leiderman
and sound man Jimmy DiCarlo, but when he sees a mysterious face in a wall of an old film location that only him
and a few of his friends can see, things start to get a little weird. Is it a ghost, a spirit or a lost soul, is there
paranormal activity within their midst? Find out in The Face In The Wall.
Starring: Frantz Lecoeur, Jonah Ehrenreich, Victoria Guthrie, Amiya Steed & Mark C. Fullhardt.
written & Directed By: Dwayne Buckle
Presented By: 360 Sound and Vision
Ex - Machina

https://www.amazon.com/Ex-Machina-Blu-ray-Digital-HD/
Caleb Smith (Domhnall Gleeson), a programmer at an internet-search giant,
wins a competition to spend a week at the private mountain estate of the company's
brilliant and reclusive CEO, Nathan Bateman (Oscar Isaac). Upon his arrival, Caleb
learns that Nathan has chosen him to be the human component in a Turing
Test—charging him with evaluating the capabilities, and ultimately the consciousness,
of Nathan's latest experiment in artificial intelligence. That experiment is Ava (Alicia Vikander),
a breathtaking A.I. whose emotional intelligence proves more sophisticated, s
eductive––and more deceptive––than the two men could have imagined
GET OUT


https://www.amazon.com/dp/B06Y1H48K7
Now that Chris (Daniel Kaluuya) and his girlfriend, Rose (Allison Williams), have reached
the meet-the-parents milestone of dating, she invites him for a weekend getaway upstate
with Missy and Dean. At first, Chris reads the family's overly accommodating behavior as
nervous attempts to deal with their daughter's interracial relationship, but as the weekend
progresses, a series of increasingly disturbing discoveries lead him to a truth that he never
could have imagined.
THE GLASSES 2

https://www.amazon.com/Glasses-2-Kwame-Smalls/dp/B0747BGQSJ/
The Glasses 2 is a 30 minute scifi, horror film about a special pair of sunglasses that
allows the wearer to see into the future.. a future...well... that is not so bright. But if
you had a pair of glasses that enabled you to see into the future, would you still believe
the world around you? Only time can tell in The Glasses 2.
The Glasses 2, shot in New York City, stars Kwame Smalls, Jim Bligh, and Mark Keaton
and is the sequel to the original short film. The Glasses 2 is directed by Dwayne Buckle.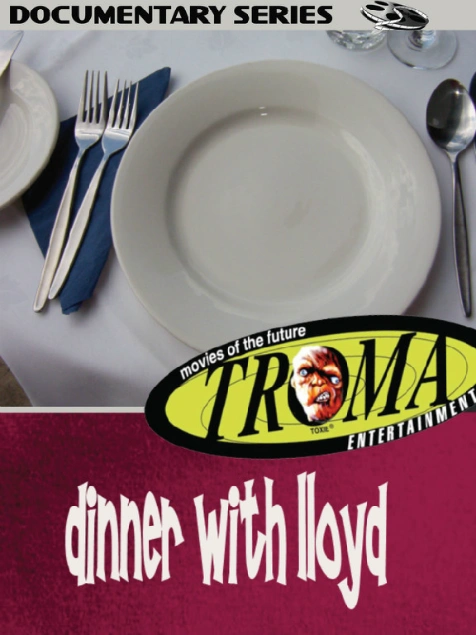 Dinner with Lloyd is a feature length documentary about the legendary independent
film director Lloyd Kaufman and Troma Films. The documentary, captures the zany
Lloyd Kaufman as he talks about his life, his work, independent film, and the state
of the film industry.

Dinner with Lloyd was Shot at the Troma Films Studio in New York City.

http://www.amazon.com/Dinner-Lloyd-Kaufman/dp/B00LU8RAA4/ref=sr_1_9?ie=
UTF8&qid=1405998804&sr=8-9&keywords=dwayne+buckle